CLASSIC
¥

42,000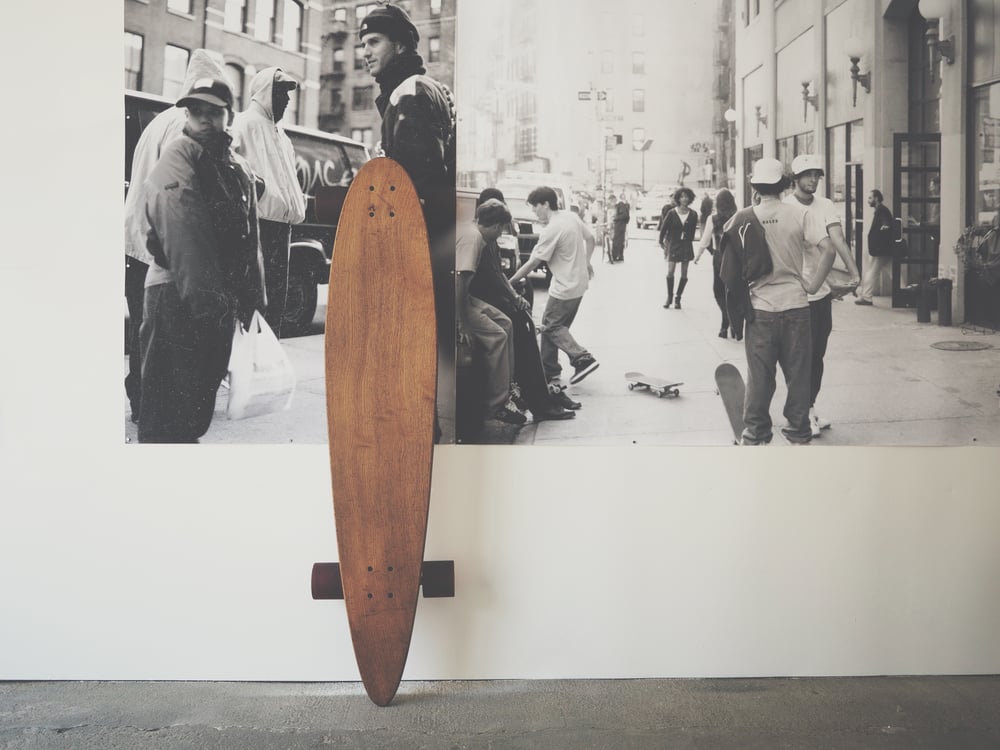 Longboard
MADE TO ORDER
Order and shipping schedule.
The OKA Classic is our longest skateboard at 110cm, a smooth teardrop shape suitable for riders of any skill level. Giving a confident stable ride for beginners and mellow flowing ride for experts. The Classic is perfect for long cruising in town or heading down to the lake for an afternoon dip… hang loose.
Note
The photographs show Yoshiro's 4 years old Classic skateboard. You can see well-earned scratches from riding hard and a natural darkening of the oak wood overtime.
我々のボードの中で最も長さのあるロングボードです。スムーズにシェイプされたティアドロップ型は、まさに大人のスケートボードを感じてもらえるでしょう。OKA Classicは街乗りにも、海沿いをクルージングする時にも全てのシーンで満足いくクルージングを楽しんでもらいます。
OAK deck
Oiled for natural grip and protection.
L 1100 x W 230mm
Tail 220mm
Wheelbase 710mm
Tracker Dart 184mm or ACE 66 trucks.*
Seismic 3dm Avila 75mm wheels.
* We use Tracker or ACE trucks depending on availability at the time of skateboard production. If you have a question regarding trucks availability, please send us an email.
Likewise, email us for international shipping enquiries.
Share